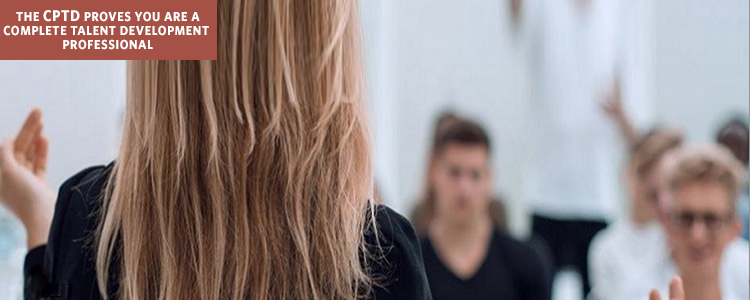 by Lindsey Davis, CPTD
Owner/Director of ModEd, , a learning and development company.
Shared with permission from the ATD Certification Institute
Since graduating with my master's degree in learning design and technology in 2015, I've developed digital courses and in-person training materials for government organizations, corporations, healthcare professionals, and small businesses. I've worked in instructional design, process improvement, project management, and software development. Though I had a clear, well-designed image in my mind that demonstrated how all my experiences tied together, it wasn't as clear from the outside looking in. When the Association for Talent Development (ATD) released its Talent Development Capability Model, I recognized how each of the skillsets within the capability model were related and demonstrated the complete talent development profession.
I decided to begin studying for the certification exam in January 2020 and attended an in-person Certified Professional in Learning and Performance (CPLP) course in February 2020. At that time, the CPTD study guide and Talent Development Body of Knowledge (TDBoK) were still being developed, and the CPLP was still being offered. During the course I networked with talent development professionals who were on the same path as me. Some were taking the CPLP exam in the spring, while others were hoping to prepare for the pilot of the new CPTD exam, as I was. At the end of the course, a few of us exchanged contact information and agreed to stay in touch. (more…)