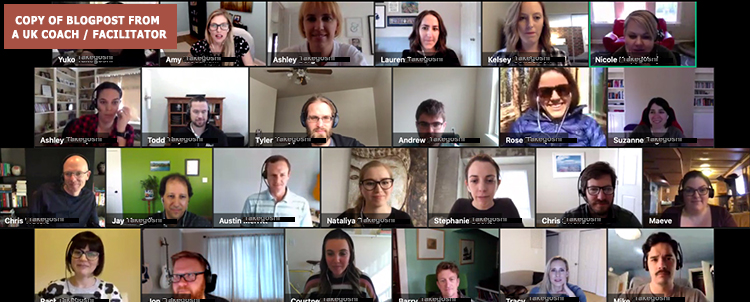 Andrew Scott, Coach and Facilitator, U.K.
Reposted with Permission
I was not a fan of the idea of running the kinds of workshops that I normally facilitate online. However, I have been pleasantly surprised by how effective they can be – and somewhat moved by how valuable some have found them to be in these extraordinary times.
So I thought I would record a few of the things that I have learned, that seem to make them run rather more effectively than I had imagined; and also a few things I have learned by attending online events that have worked rather less well… I also have an unresolved question, which I'll get to later.
The first thing is to recognise that this is a different type of engagement and plan accordingly – don't simply do online what you would have done face-to-face.
One of the limitations is people's attention span in listening to one person. I can hold an audience for a good while when face to face; but don't attempt to do so online (I have sat through some poor presentations that involved hours of lecturing – which would probably have worked well live, as the presenters are experts and have interesting material, but really doesn't work online.) (more…)